South Sound Tug & Barge A three-man guitar, banjo and accordion act of defiance, mixing classics and originals, old-time tunes, modern-day punk, freedom, Irish tunes, love, union tubthumpers, resistance, country & western, bluegrass, reggae, gospel, liberation and alcohol.
The band is based in the West Seattle neighborhood of Seattle, WA. Rehearsing on the banks of the Duwamish River, the members are constantly reinventing the blend of bluegrass and punk, old and new, originals and covers, mirthful sentiments and hard-edged topical declarations.
SST&B hone their live act at two West Seattle monthly residencies (Parliament Tavern and West Seattle Brewing) and play shows throughout the region. Their appearances from small dives to large festivals have have bolstered their rep for passionate shows that turn on a dime from reckless fun to dark brooding laments.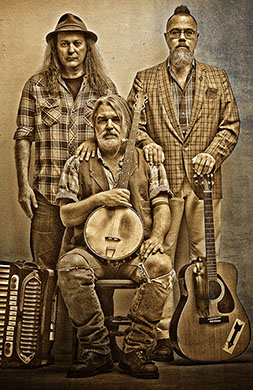 West Seattle Junction's interview with SST&B in the aftermath of the band's performance at this year's West Seattle Summerfest. Read the interview here.
"The unabashedly punk, liberal-minded bluegrass dudes of South Sound Tug & Barge will lead you in a rebellious celebration." -- The Stranger, May 18 2017
"Seattle's finest folk punk outfit..." -- West Seattle Blog, August 4 2017
Point Defiance, the band's debut album, was released in March 2017 by indie label Cascadia Electronic Recordings Company. The eleven-song album originals ("Some Horses," "Rollin'," "The River Foyle" and adventurous covers (Dwight Yoakam's "Miner's Prayer," The Five Stairsteps' "Ooh Child") illustrate a band unafraid to stretch their wings.
Track Listing
1. Some Horses
2. Rollin'
3. Black Lung Blues
4. The River Foyle
5. Moss No. 3
6. Ooh Child
7. Bin Lid Breakdown
8. Feel Like A Number
9. Slán Abhaile
10. Miner's Prayer
11. Which Side Are You On?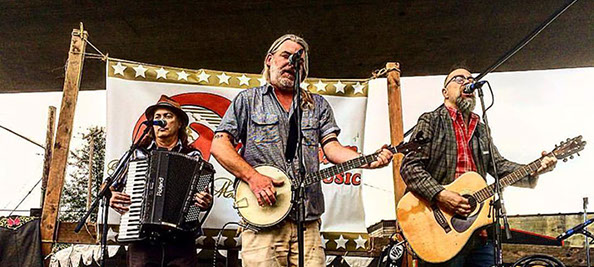 Click here for SST&B's upcoming shows and a compendium of previous shows.
Click here for SST&B's upcoming shows and a compendium of previous shows.



CHARLEY ROWAN
accordion, vocals
Charley is the accordionist and vocalist of the band. He can make his accordion sing like any rack of ivory in the land. A wearer of fine chapeaus, Charley rules over a land of of keys and buttons too numerous to count. While most of us try to simplify our lives, Charley welcomes complexity, particularly if it breaches the five-minute mark.
STEVE DUDA
banjo, vocals
Steve is the banjoist and singer of the band. He's done lots of stuff and has beards of varying lengths. He has an old truck and two dogs that sing along in rehearsal. He's the editor of The Flyfish Journal and cannot contain his love for the Electric Light Orchestra.
SCOTT M.X. TURNER
guitar, harmonica, resonator, bodhrán, vocals
Scott M.X. is the guitarist, bodhránist and vocalist of the band. Harmonicas and occasionally a resonator guitar hop aboard. Scott wonders how Esa Tikkanen still isn't in the Hockey Hall of Fame. He lives with a dog, two cats and four chickens, all survivors of the devastating Hawk Conflict of the mid 2010s.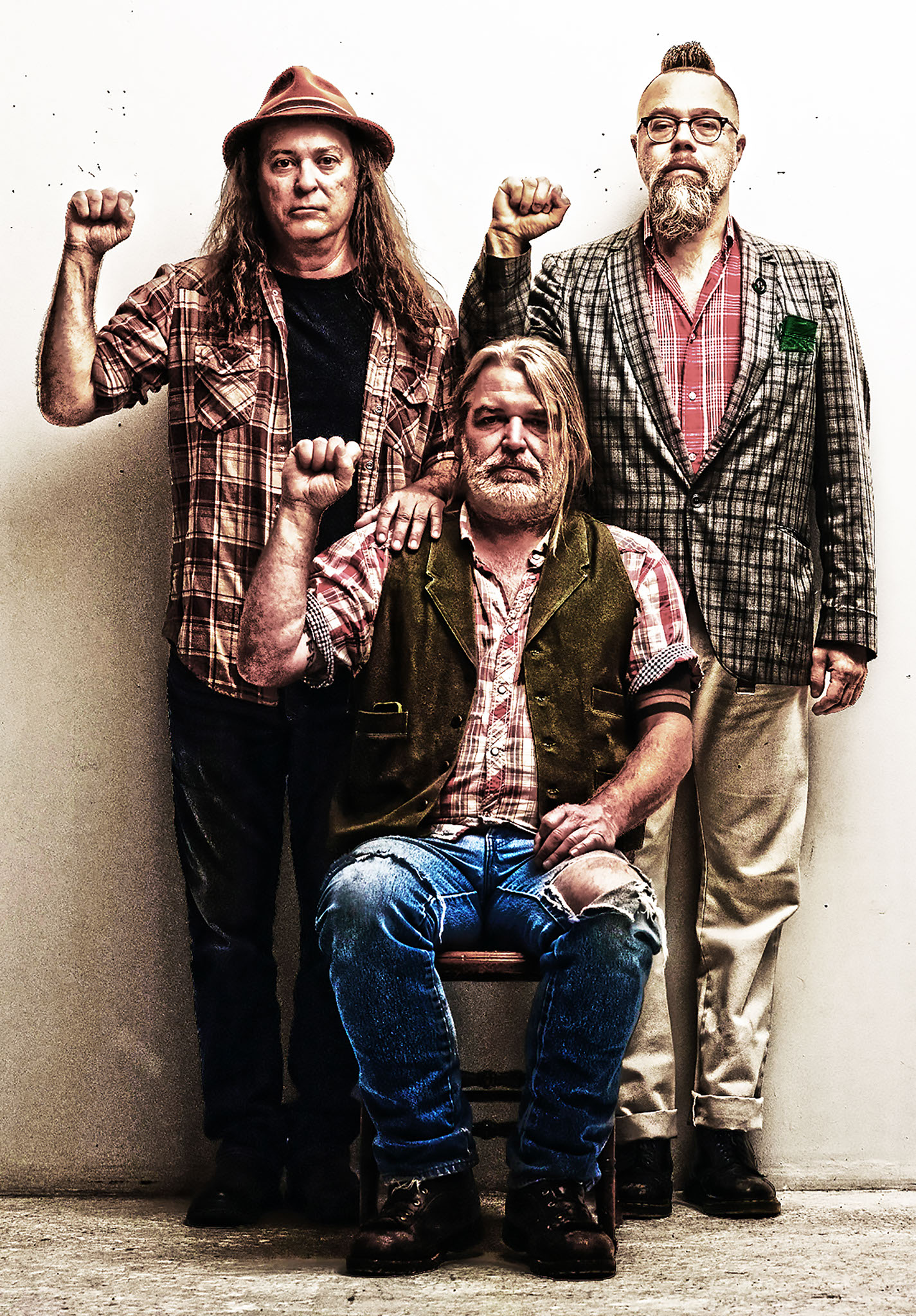 PHOTO CREDIT: EARL HARPER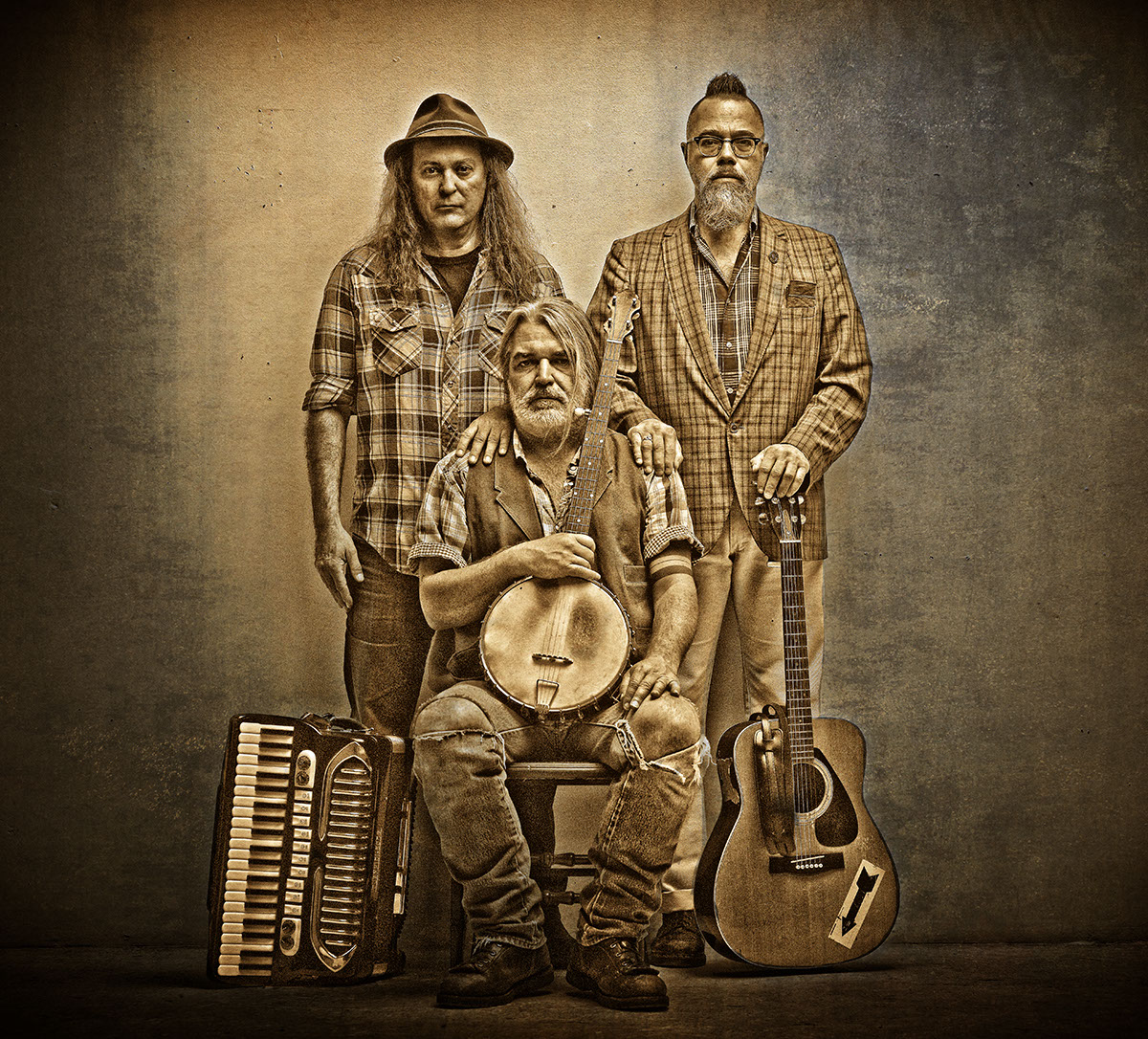 PHOTO CREDIT: EARL HARPER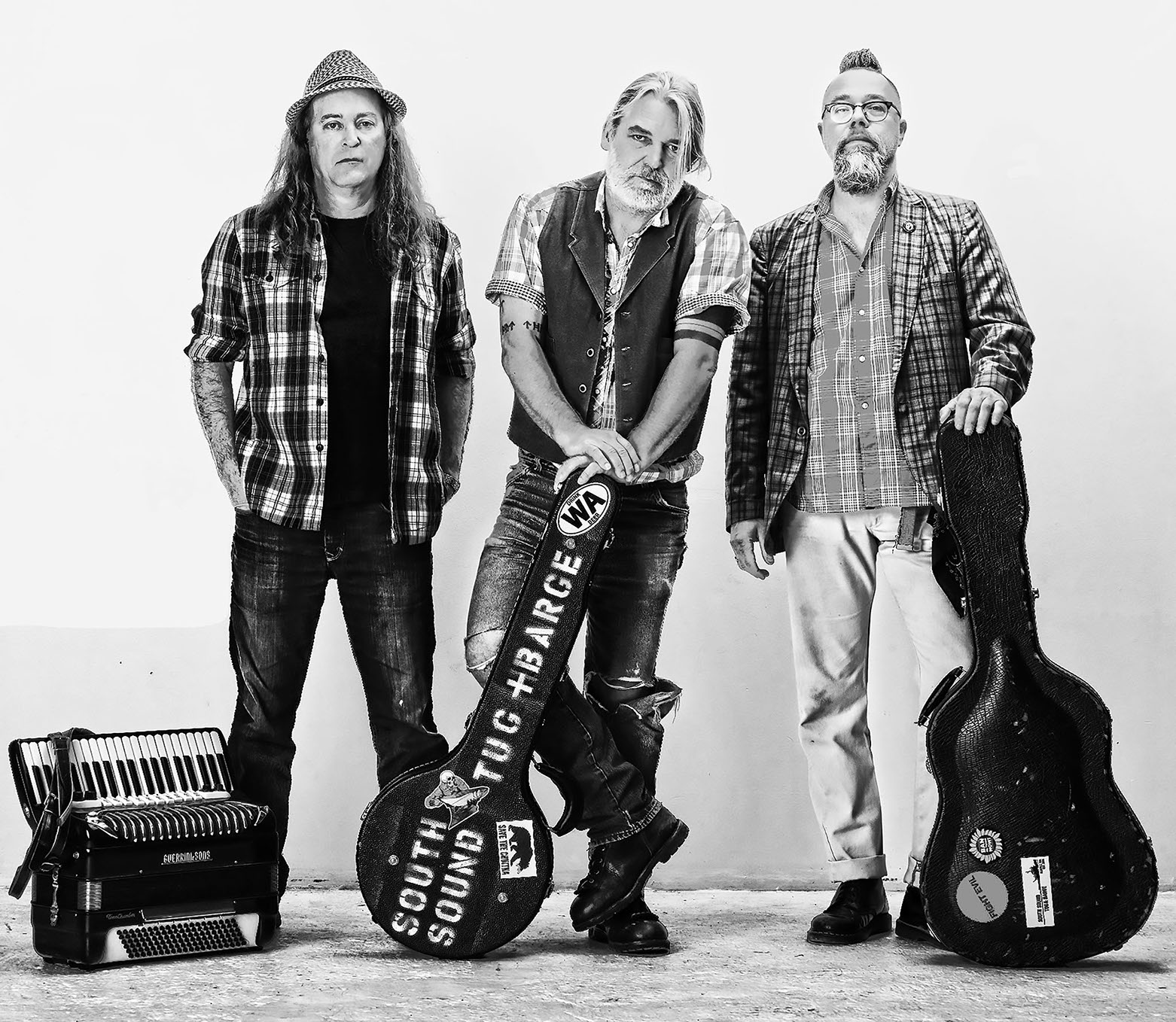 PHOTO CREDIT: EARL HARPER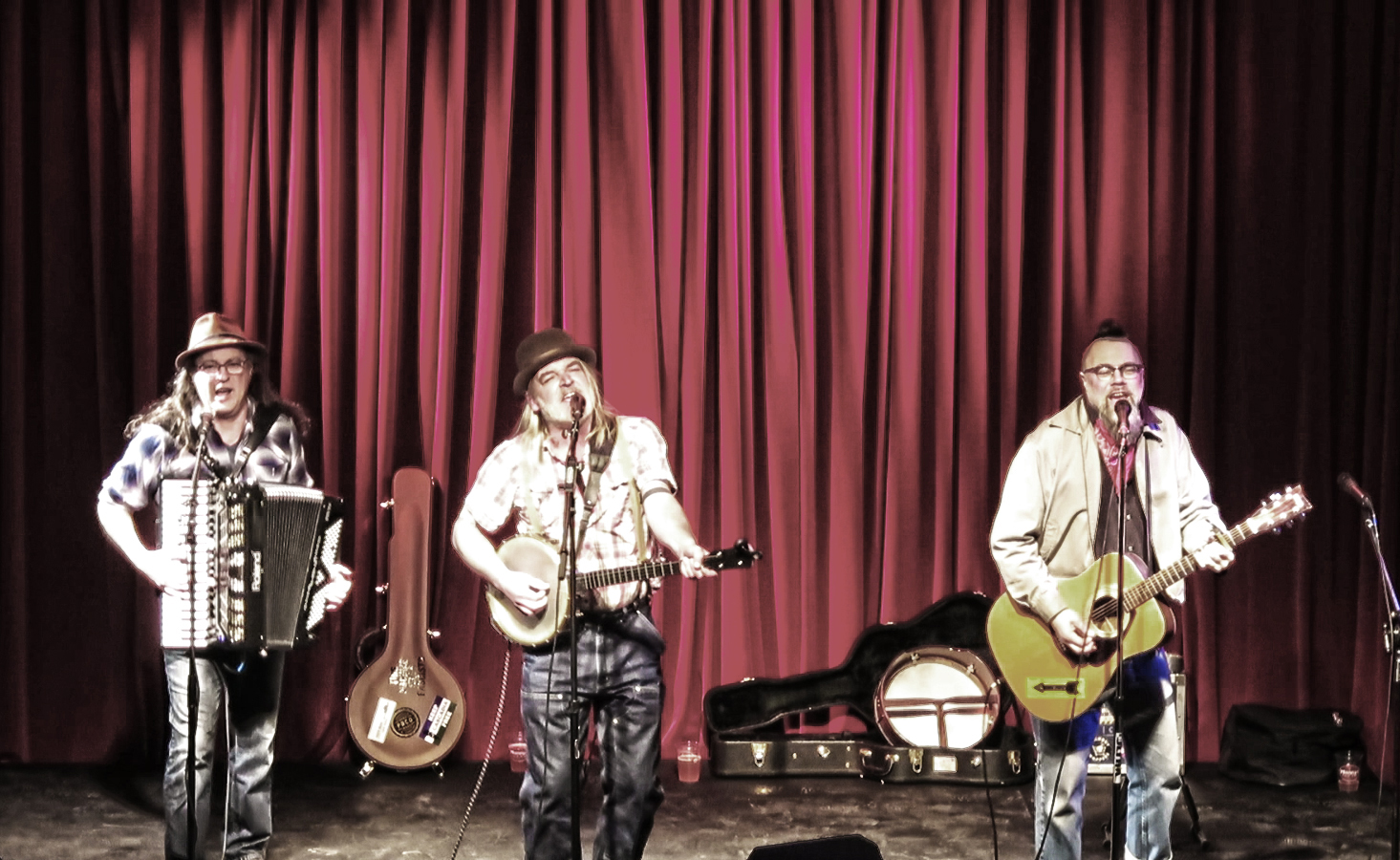 PHOTO CREDIT: MUDBOOTS HIDALGO

PHOTO CREDIT: EARL HARPER